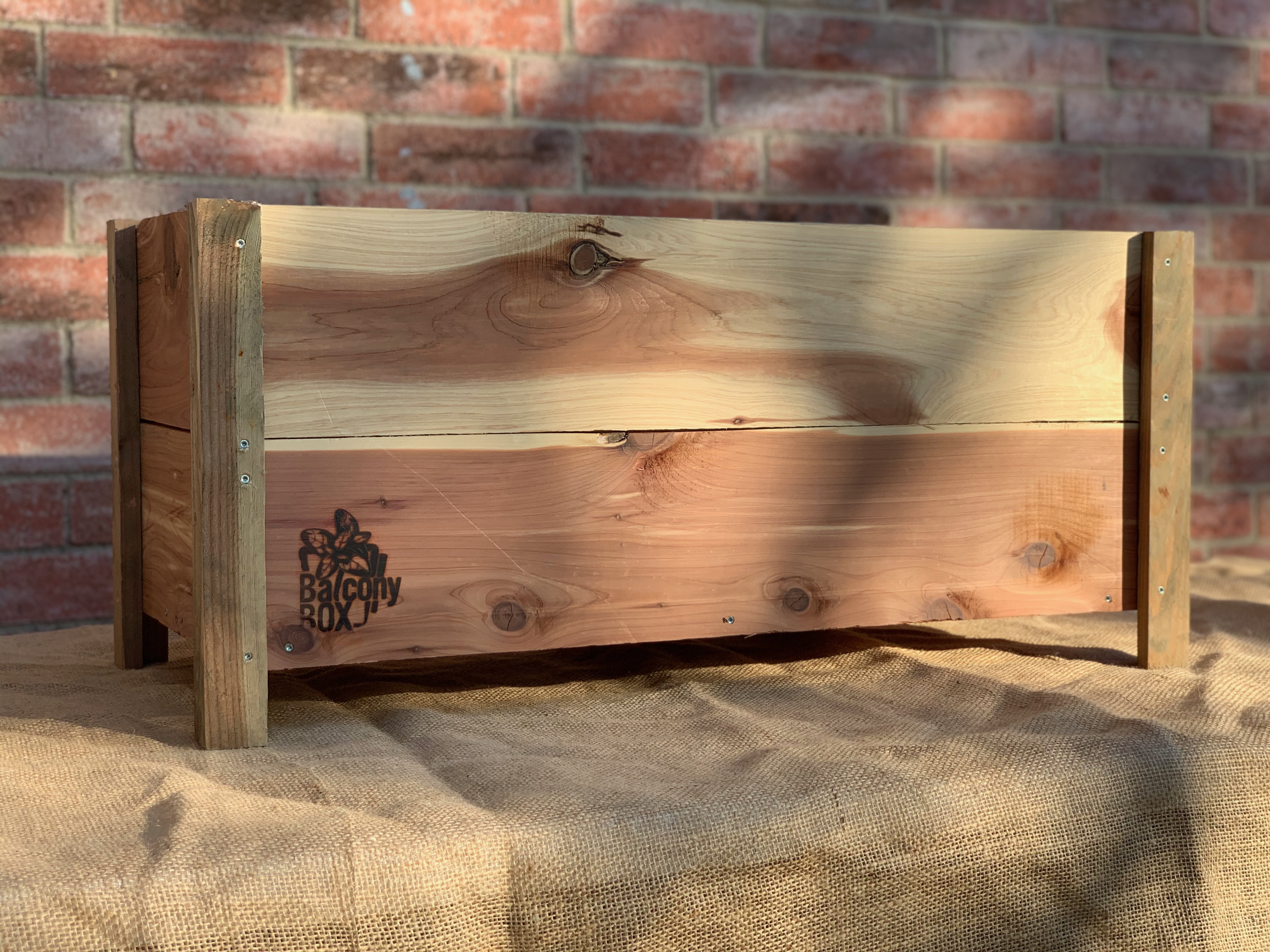 Just the Box - Cedar
$150.00
Balcony Boxes add a beautiful splash of character to your outdoor space. Each Balcony Box is handmade and built from locally sourced Eastern red cedar that is aromatic and has naturally moisture resilient and rot resistant qualities.
While the box is designed for urban dwellers with small outdoor spaces, it is perfect for anyone interested in container gardening.
Your order will include (1) Balcony Box.
Box Dimensions:
L - 31.5"
W - 12"
H - 12"
Box Weight: 23 lbs
Every Balcony Box is handmade from locally sourced wood. Actual design may vary. Plants and potting materials not included.
Want to gift this? Select "This is a gift" at checkout!
Want to garden, but don't know where to start?
Check out our Balcony Box membership, and we'll help you out!